Day 153/366: Neighborhood bikes
Saw these bikes in the little passage that runs through the gardens of our apartment complex and the gardens of the apartment complex that lies behind us. I so want a bike! Have not had one for ages, and it would be so much easier and faster for me to go where I want to go without having to be depended on public transport and/or walk! I don't mind walking, but it takes a lot of time - and I would love to be able to go for bicycle rides with the girls. Somehow I will have to find room within our tight budget to save up for one.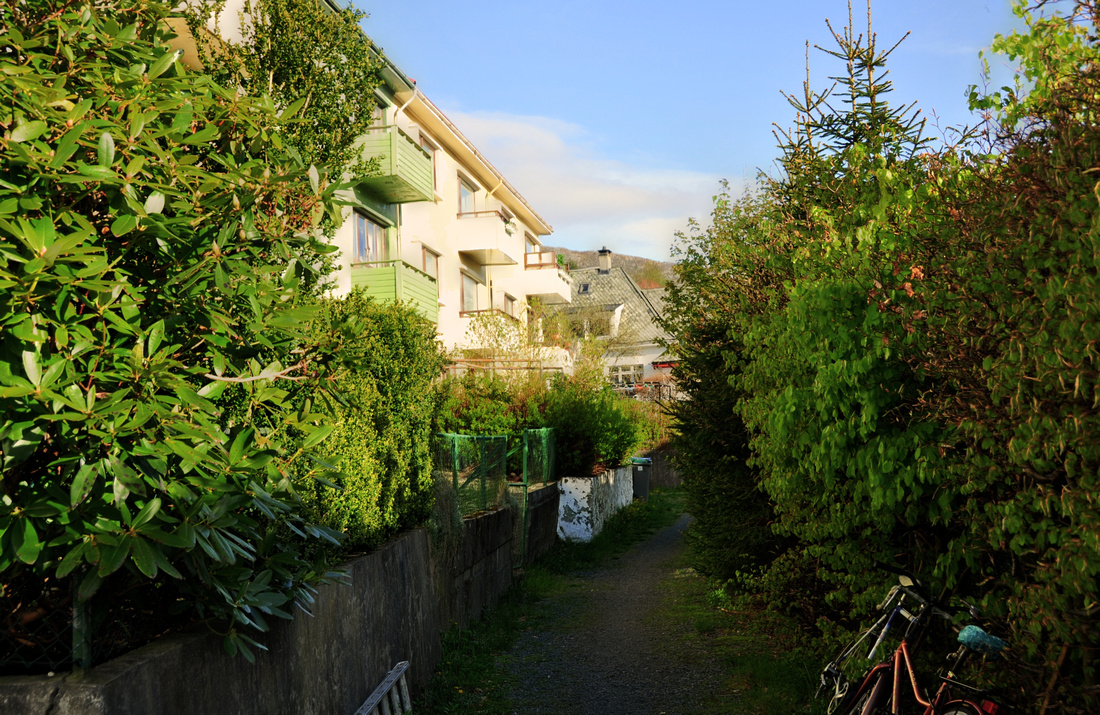 The passage that runs in-between the gardens of our apartment complex and the one behind us. My place is the one at the very end there, second floor... the balcony that belongs to me is the sort of hidden behind those branches there, not the top one.
Keywords:
2012
,
365
,
366
,
Bergen
,
Life
,
Nikon D90
,
Photography
,
Project 365
,
Project 366
,
Self
,
and
,
backyard
,
bikes
,
black
,
neighborhood
,
nikon
,
photography
,
sun
,
white
---
No comments posted.
Loading...