Day 96/366: Maundy Thursday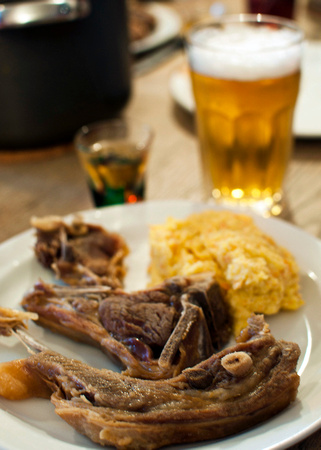 Today marked my first day off for Easter. As said here, we all have Thursday through Monday off for Easter here in Norway (well, some people work on the Saturday since shops are open only then all these days).
This meal is traditionally served for Christmas in western Norway, but it has slowly become a traditional thing that get served also at Easter. It is called pinnekjøtt, and is salted and cured sheep ribs that we steam and serve with puréed rutabaga, beer and aquavit. It might sound weird, but it is sooooo good!
After eating this heavy meal and drinking quite a bit of alcohol, I still managed to jump on the bike and exercise for an hour, loosing 617 calories - that's called dedication, no?
---
No comments posted.
Loading...