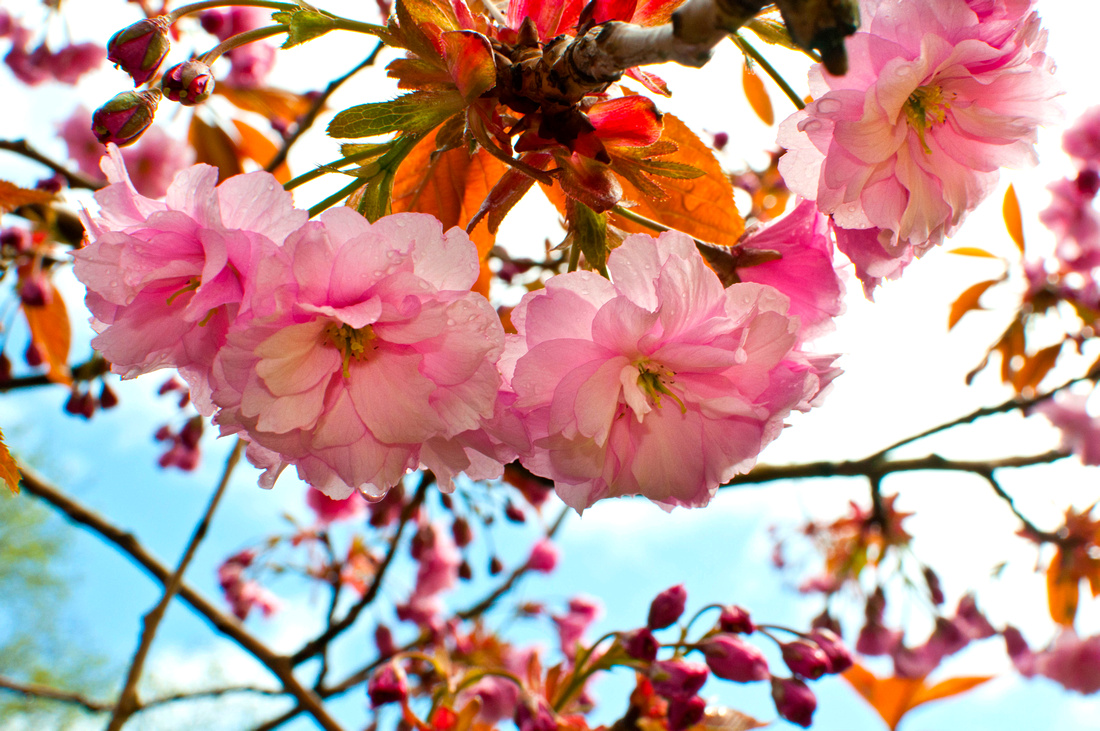 Shot on my way up to the school to attend teacher/parent conference for my 8 year old daughter.
As usual, it was all praise. She is on top of her class in all subjects, and also scores way beyond the average on the national tests they have for third graders. Like her reading - she reads 134 words per minute. They expect a third grader to be able to read 60 words per minute. And like the teacher said, her love for reading makes her a great writer as well .They have "creative writing" every week, and the stories she comes up with... her imagination and knowledge of words and concepts are tremendous. She is also doing great socially, has lots of friends, never gets into big fights and/or arguments, is always smiling and happy and well behaved (I had to laugh, and told the teacher about her stubbornness and temper that we see at home quite a bit, to which the teacher retorted that is a good thing, since she obviously feels it is ok to show all her emotions at home. She worries more about the kids that are angels at home and don't dear show their emotions there, but takes it out at school) and as the teacher said "she really likes to talk, doesn't she?". Yeah, she is a chatter box that one.
We basically got the same feedback with our older daughter the next Monday. So proud of them! I am truly blessed to be their mom.